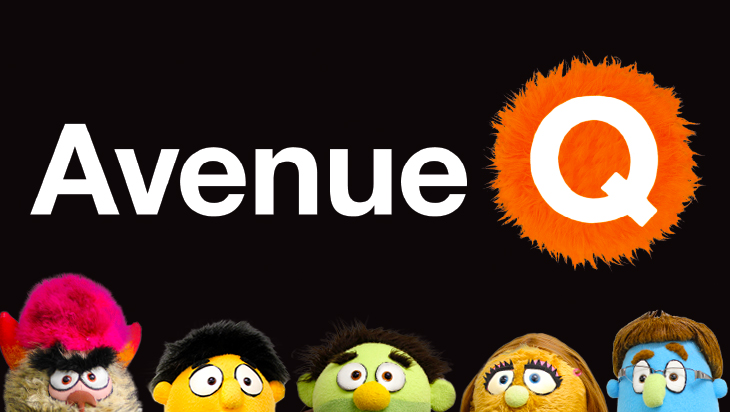 Review – Avenue Q
Musical theatre holds a special place in my heart, and when Avenue Q exploded onto the scene in 2003 it was a breath of fresh air sorely needed; a breath so powerful it took the key Tonys, including Best Musical, from the front-runner 'Wicked'. The show, for newcomers, sees a group of humans and monsters (ala Sesame Street) dealing with the realities of life in very mature ways. 12 years later, the shows tunes are still catchy, but this latest iteration adds very little to the canon, despite often impressive turns from the cast.
Jordan Pollard's Rod is a standout over his adequate Princeton, stealing the spotlight as the closeted camper, and Leah Lim's Christmas Eve light's up the stage in a whirlwind of racial inappropriateness. Kate Monster and Lucy T, as portrayed by Sarah Golding, felt a bit flat and didn't have enough distinct character to separate them from each other, or to lift them off the backdrop. McDougall and Khan, who round out the lead cast, are apt in their respective roles but Michael Lindner's Brian seems like he could've been a whole lot more. That being said, it's as close to a singing Zach Galifianakis as I've ever seen, which in itself is enjoyable enough.
The set was appropriate if not visionary, and the band was concise; most music cues hit well though some tails were left dragging, and the lighting added depth which was lacking. For a show which has done both the professional and amateur theatre circuits for well over a decade, I was hoping for a unique interpretation, especially considering the confined venue, but was left as disappointed as I was entertained.