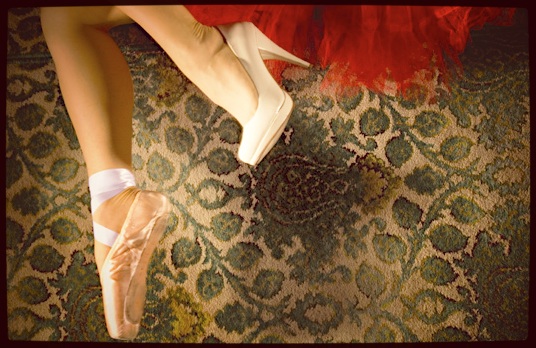 Review – Little Dances
Little Dances combines observational humour, dramatic performance, clowning, and a whole lotta dance: ballet, contemporary, creative, trance and a sprinkling of kung-fu for good measure. Nicky Marr's narrative takes us through the dance styles she's tried and abandoned; a coming of age through dance classes.
Her ability in all styles portrayed shows that behind the self-depreciating humour, she's a dancer with a sense of humour, and not a comedian playing at dance. Particularly impressive is the sequence she does En Pointe. Portrayals of many of the techniques will ring true with those who have undertaken dance classes, as well as anybody who has sat through dance performances and felt they were missing the point.
The crux of the show is that you don't need to be a dancer to dance – that we experience and perform little dances within our everyday life. Waiting queues, standing at the tram stop, and even tripping over become steps in Marr's own everyday little dance. The whole show is beautifully crafted, which is not at all surprising given the resumes of the team who have contributed. This is a high-energy work and as such is on the shorter side, but it's good value piece of polished, engaging and entertaining performance.