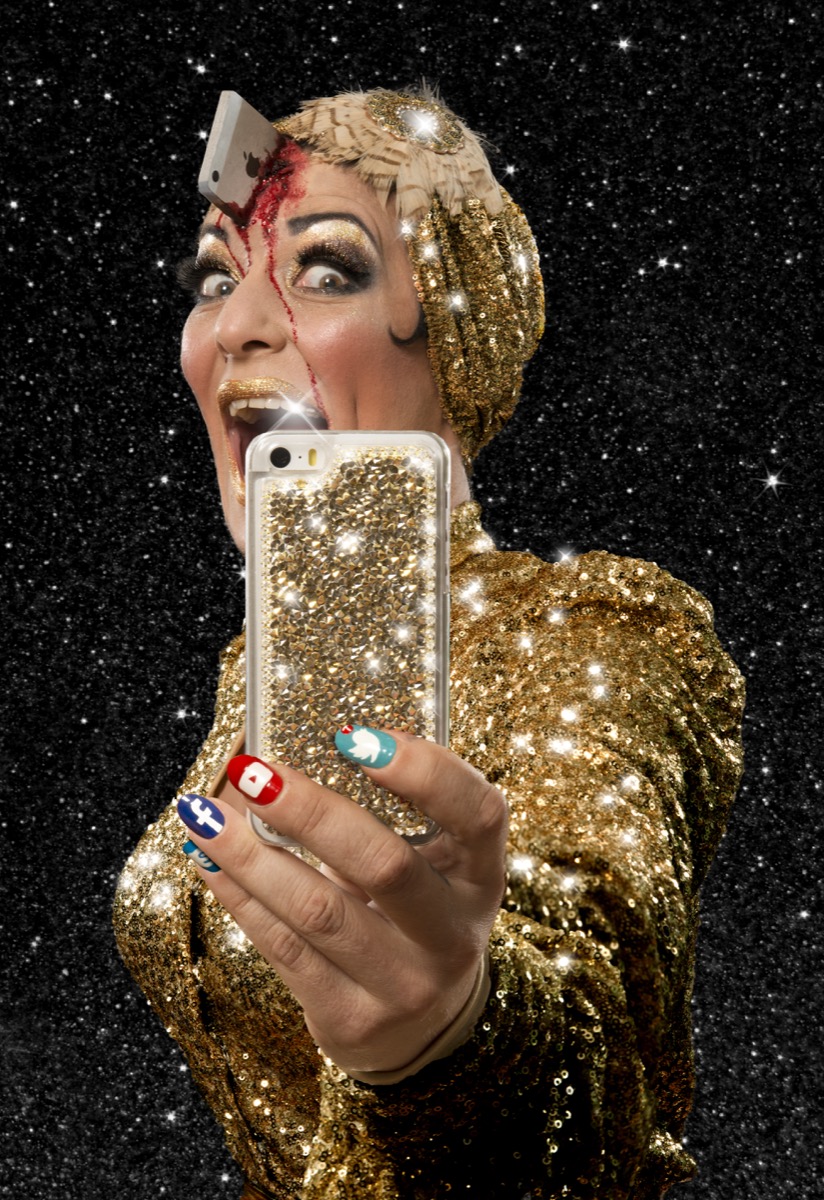 Review – Miss Behave's Gameshow
If you're keen for a great night of dancing to the demise of humanity then this is the show for you!
Miss Behave and her assistant Harriet will guide you through the glittering gold and creatively cardboard game show that throws all your usual fringe etiquette right out the door. Heckle, take a selfie, shout out answers, boo fellow audience members, call the crew and above all don't forget the rules: Think for yourself. Use your initiative. Life's not fair. Nothing means anything. There are no rules.
Like Spicks n Specks on crack, your witty gameshow host will cut down tall poppies with her sword like tongue and have you cackling to yourself at their public humiliation. Bow down to her brilliant bitchiness, as Miss Behave amps up the silliness and has audience members in the palm of her hand, pitted against each other and shouting like monkeys in a zoo. Her counterpart Harriet stunned audiences with his spot on dance-routine, and generally helped to maintain the horde. Quick games keep audiences members on their toes and there is a good variety of fun/crappy prizes to be won.
Be engaged, be shocked and be prepared to let loose and have fun.