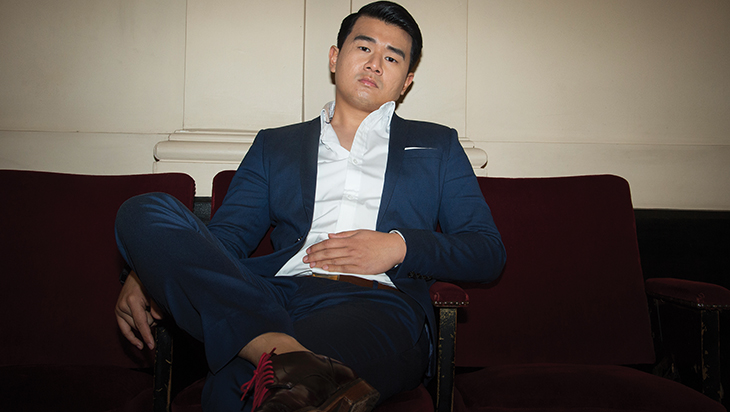 Review – Ronny Chieng: You Don't Know What You're Talking About
Show Info
Season: 26th March – 19th April @ Forum Theatre
Price: $34.40 | Buy Tickets
Ronny Chieng takes your attention before his show even starts, with his name in huge letters upon the stage. They are used as a tool to help him with his act to impress, and boy was I impressed with this show!
Ronny's form of comedy is joking about today's society and real life occurrences to him, as well as to the people around him, to create laughter around the theatre.
Preying on open topics of his family, the internet, and common every day happenings, Ronny connects with the audience and shares his pain to get the audience's attention and it works. I was personally able to relate to everything he was talking about and still be able to laugh at it and that is one of my favourite types of comedy.
The Forum Theatre is an ideal place to watch Ronny Chieng, no matter how far away from the stage you are, it still feels like you're in the front row and he's talking to you. It's a close, personal place and the room was never quiet, a good sign of a pro comedian!
Ronny won many awards last year and has been nominated for many more, just proof that he's good at what he does. This act is fast paced and his aggression and people in his stories, make the laughter inside you bubble out. If you want an easy show to just sit down and relax, then watch Ronny Chieng run around the stage yelling at stupid people, you won't be disappointed.