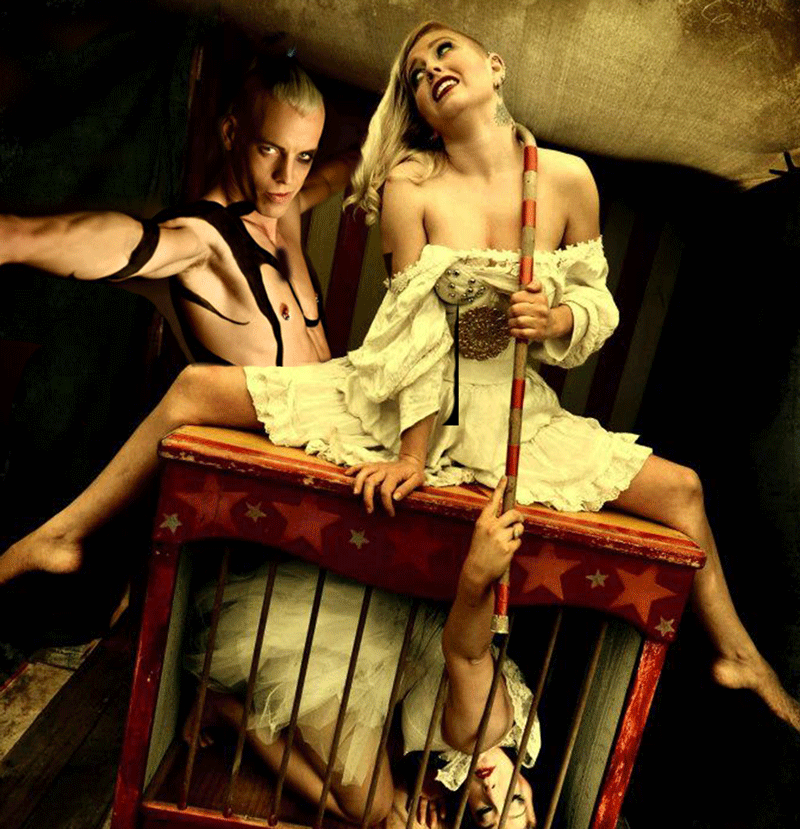 Review – Best of Fringe Variety
Reliving one's first introduction to the Fringe experience, 'Best of Fringe Variety' brought back memories of being lured into a hot, steamy and hay-fever inducing tent and expecting the unexpected. Taking place in the Garden of Unearthly Delight's neighboring Gluttony, in the space of an hour, the audience is treated to five diverse acts.
This show brings a mixed bag of talents ranging from the voluptuous singing Monroe lookalike to the balloon shooting archer who resembles a combination of The Addams Family and Bond villain. Like any good party, Paddy the MC connected the performances with old-fashion magic paired with clever commentary. Then, nothing binds an audience in horror like a back-bending Ripley's Believe It or Not style sword-swallower.
To wind up the variety of entertainment, Great Dave, the British club juggler, enticed the audience into calling out demands to put his skills to the test.
Every night this show serves up a different selection of unusual acts. Can't be certain you'll see any of these folk if you go, but you will certainly miss them all if you don't buy a ticket. An excellent taste of 2015 Fringe unfolds amid a lively and involved audience.